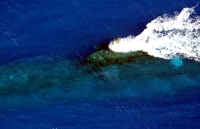 Could robot submarines replace the ageing Collins class?
Apr 10, 2016 22:50 pm UTC| Insights & Views Technology
The decision to replace Australias submarines has been stalled for too long by politicians afraid of the bad media about dud subs the Collins class got last century. Collins class subs deserved criticism in the 1990s....