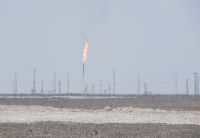 Iraq: what happened to the oil after the war?
Jul 08, 2016 23:28 pm UTC| Insights & Views
Opponents of the Iraq war often highlight the importance of oil when explaining why the invasion took place. While leaders at the time denied it was a motivation there is no doubt the countrys huge oilfields did offer...