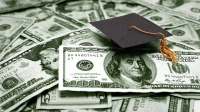 Are income share agreements a good way to pay for college?
May 06, 2016 01:37 am UTC| Insights & Views Life
Millions of Americans are struggling to pay for college. Nearly 10 million students and their families took out almost US$100 billion in student loans from the federal government in the 2014-15 academic year, pushing...