Will the Brexit divorce bill cost the UK €60 billion?
Feb 28, 2017 06:45 am UTC| Insights & Views Economy
A wide range of figures are flying around regarding how much the UKs divorce settlement from the EU will cost. This is nothing to do with retaining market access or agreeing to a trade deal its the bill that the EU may...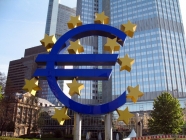 How much does the UK actually pay to the EU?
Apr 27, 2016 21:22 pm UTC| Insights & Views Economy
For every 2 we send to Brussels, we get 1 back and it comes back with a tag on it on what we have to spend it on. Gisela Stuart, Labour MP and joint head of Vote Leave, speaking on BBC Radio 4s Today programme, April...