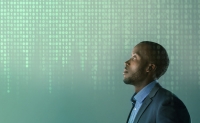 The future of online advertising is big data and algorithms
Mar 14, 2017 07:41 am UTC| Insights & Views Business
The tech revolution is coming to advertising. Chatbots are replacing humans, data threatens our privacy, and the blockchain is linking it all together. In our series on tech and advertising, were taking a look at how the...
Three ways to build innovation into your organisation
Apr 14, 2016 07:30 am UTC| Insights & Views Business
Despite the explosive rate of innovation transforming our world, how established organisations innovate themselves is another matter altogether. The string of defunct or struggling organisations such as Kodak, Nokia,...