New tax treaty will close loopholes that allow multinationals to avoid tax
Jun 13, 2017 16:04 pm UTC| Insights & Views
Australia, with another 70 countries, has signed a multilateral treaty to create more coherence in fighting tax avoidance by large multinational corporations. The Multilateral Convention to Implement Treaty Measures to...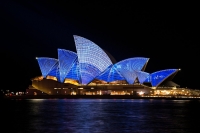 Five ideas to help fix Australia's tax system
Apr 10, 2016 23:13 pm UTC| Insights & Views Law
Our tax reform debate seems to be stuck. Our federal fiscal system is skewed. What kind of a fiscal bargain can we strike to build a better tax system for the future? A new federal bargain: share income tax and GST...