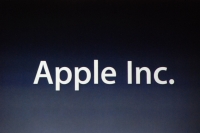 European Commission warns multinationals as Apple ordered to pay €13 billion in tax
Aug 31, 2016 10:22 am UTC| Insights & Views Law Business
The European Commission is putting multinationals on notice with its order to tech giant Apple to pay 13 billion in tax to Ireland. Its signalling that it wont bow to pressure from the US. Now other countries may follow...
Thin capitalisation – the multinational tax avoidance strategy the budget forgot
May 05, 2016 06:40 am UTC| Insights & Views Law
It is now apparent that multinational tax avoidance and aggressive tax planning is a significant fiscal risk to the country. We have already seen major amendments to Australias tax regime to tackle base erosion and...