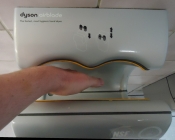 What's the most hygienic way to dry your hands?
Apr 12, 2016 12:18 pm UTC| Health
We are always told how important it is to wash our hands to stop the spread of infections. What many people dont realise, however, is that the way we dry our hands after washing them could have just as big an effect on our...