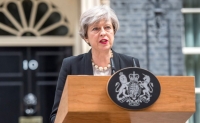 How to be a better leader – according to science
Aug 03, 2017 16:16 pm UTC| Insights & Views Politics
Leadership has been in the spotlight as never before, as people around the world look to their leaders in all spheres of social, political and organisational life. Rather than help, though, leaders often seem to be part of...
While we strive to find meaningfulness in our work, managers all too often destroy it
Jun 08, 2016 15:13 pm UTC| Insights & Views Business
While most people spend a good proportion of their life at work, few will ever stop to consider whether their work is meaningful. Meaningfulness is not something that tends to feature in our daily thoughts, preoccupied as...