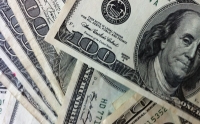 Are Trump and Sanders rewriting the rules on money in politics?
Apr 04, 2016 16:35 pm UTC| Insights & Views Politics
A persistent question raised in this presidential election cycle is whether assumptions about American politics need to be rewritten, especially those related to money. The rise of self-funded Donald Trump and...