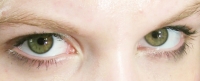 A sixth sense? How we can tell that eyes are watching us
Sep 20, 2016 06:16 am UTC| Insights & Views Health
Weve all had that feeling that somebody is watching us even if were not looking directly at their eyes. Sometimes we even experience a feeling of being watched by someone completely outside our field of vision. But how...
Antimatter changed physics, and the discovery of antimemories could revolutionise neuroscience
Mar 30, 2016 12:33 pm UTC| Science
One the most intriguing physics discoveries of the last century was the existence of antimatter, material that exists as the mirror image of subatomic particles of matter, such as electrons, protons and quarks, but with...