The Democrats must change - here's how they can do it
Nov 16, 2016 22:49 pm UTC| Insights & Views Politics
For the Democratic Party, the shock of the 2016 election loss, having failed to make headway in the Congress, and losing their seat in the White House represents a moment of necessary soul searching. Republicans will...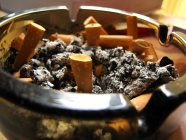 How might Big Tobacco react to a rise in cigarette excise?
Apr 20, 2016 05:54 am UTC| Insights & Views Business
There now appears to be bipartisan recognition in Australia of the political stench of cigarettes. Labor governments have taken a dim view of smoking for at least a decade, but now even the Liberal Party is joining the...