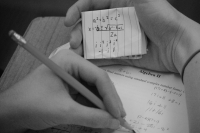 What actions do we forget and why?
Jun 07, 2016 10:32 am UTC| Insights & Views Life
In a 1997 U.S. News and World Report survey, 1,000 Americans were asked the following question: Who do you think is most likely to get into heaven? According to respondents, then-president Bill Clinton had a 52 percent...