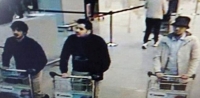 Could super recognisers be the latest weapon in the war on terror?
Mar 24, 2016 23:28 pm UTC| Insights & Views Technology
In the wake of the terror attacks on Brussels, Belgian police rapidly identified two of the suicide bombers that carried out the attacks: brothers Khalid and Brahim el-Bakraoui, both Belgian nationals. The identification...