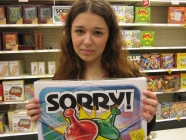 Should parents ask their children to apologize?
Jul 10, 2016 19:55 pm UTC| Insights & Views Life Health
Have you ever felt deserving of an apology and been upset when you didnt get one? Have you ever found it hard to deliver the words, Im sorry? Such experiences show how much apologies matter. The importance placed on...