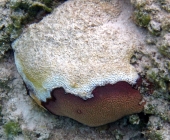 Is global warming causing marine diseases to spread?
Mar 28, 2016 10:37 am UTC| Insights & Views Nature
Global climate change is altering the worlds oceans in many ways. Some impacts have received wide coverage, such as shrinking Arctic sea ice, rising sea levels and ocean warming. However, as the oceans warm, marine...