What next for British border controls in Calais?
Sep 03, 2016 11:17 am UTC| Insights & Views
During the EU referendum campaign, David Cameron suggested that Britains border control in France might not survive Brexit. Now, with an upturn in the number of irregular migrants in the Calais area, there is growing...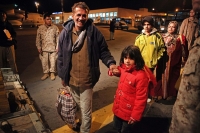 Explainer: how the EU proposes to change its asylum laws
Apr 10, 2016 00:35 am UTC| Insights & Views
The European Unions response to the migration crisis that began in 2015 has had two distinct phases. While there was initial support for humanitarian solutions to the increasing number of people claiming asylum, hope for a...