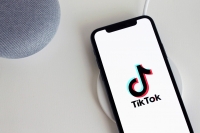 TikTok suicide video: it's time platforms collaborated to limit disturbing content
Sep 09, 2020 13:40 pm UTC| Entertainment
A disturbing video purporting to show a man committing suicide is reportedly doing the rounds on the popular short video app TikTok, reigniting debate about what social media platforms are doing to limit circulation of...
Don't just blame YouTube's algorithms for 'radicalisation'. Humans also play a part
Oct 31, 2019 06:31 am UTC| Insights & Views Technology
This is the second article in a series looking at the attention economy and how online content gets in front of your eyeballs. Read part 1 here. People watch more than a billion hours of video on YouTube every day....