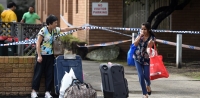 Lack of information on apartment defects leaves whole market on shaky footings
Nov 24, 2019 22:15 pm UTC| Insights & Views Economy
The litany of defects, poor building standards and regulatory failures has serious implications for apartment owners, occupiers and buyers alike. Fears of a loss of confidence in the sector have unfortunately come true....
Who wins and who loses when platforms like Airbnb disrupt housing? And how do you regulate it?
Nov 08, 2018 16:45 pm UTC| Insights & Views Technology
Short-term letting platforms like Airbnb are changing property owners and investors views and behaviour in the Sydney and Melbourne rental markets. These changes are directly affecting housing availability in localised...