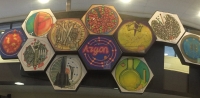 When an artist looks at a chemical element, what do they see?
Jul 18, 2019 07:19 am UTC| Insights & Views Entertainment
Artistic depictions of several chemical elements feature in a new exhibition from today as part of Australias celebrations for the International Year of the Periodic Table. They are the work of artists Damon Kowarsky...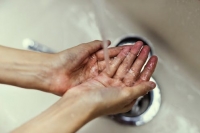 From peaceful coexistence to potential peril: the bacteria that live in and on us
Oct 20, 2018 06:04 am UTC| Insights & Views Health
Bacteria are everywhere, including in and on our bodies. There are estimated to be as many bacteria in a human body as there are human cells. Much like Pig Pen in the comic strip Peanuts, we actually carry around a...