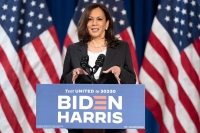 State lawsuits over stimulus tax rule face uphill battle
Apr 30, 2021 08:11 am UTC| Insights & Views Law
States were told by the federal government that they cant use pandemic relief funds passed by Congress in March to lower taxes. In response, 16 states have filed lawsuits challenging the constitutionality of that...
Ruth Bader Ginsburg helped shape the modern era of women's rights – before she went on the Supreme Court
Oct 09, 2018 13:44 pm UTC| Insights & Views Law
As the debate about the treatment of women rages across the United States, one Supreme Court nominee arrived at her confirmation hearing widely acknowledged as a trailblazer in establishing womens rights. When he...