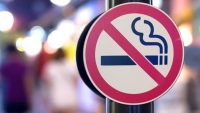 Helping smokers quit: financial incentives work
Jul 18, 2019 07:24 am UTC| Insights & Views Business Health
Smoking kills one in two regular smokers, but quitting at any point in life leads to big improvements in health, increased life expectancy and savings in healthcare costs. Thats why we need a range of ways to help people...
Nicotine replacement: when quitting cigarettes, consider using more nicotine, not less
Apr 21, 2019 11:34 am UTC| Insights & Views Health
When delivered through cigarettes, nicotine is considered to be one of the most addictive substances on Earth, so it may seem odd to suggest that people should use more, rather than less, to quit smoking. A recent review...