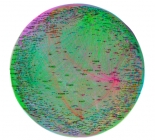 Coronavirus won't kill globalisation – but a shakeup is inevitable
May 25, 2020 12:33 pm UTC| Economy
The COVID-19 pandemic is now expected to trigger the worst economic downturn since the Great Depression. Many argue it could unravel globalisation altogether. Globalisation relies on complex links global value chains...
Why a no-deal Brexit would be less costly for the EU than the UK
Jan 27, 2019 14:43 pm UTC|
The current impasse in the British parliament has increased the probability of ending up with one of two extreme outcomes: no Brexit or no deal. While significant attention has focused on understanding the potential impact...