What is an inverted yield curve? Why is it panicking markets?
Aug 19, 2019 01:23 am UTC| Insights & Views Economy
Since President Trump tweeted about imposing new tariffs on China, global equity markets have gone into a tailspin. Trumps more recent announcement that the new tariffs would be delayed has not calmed the markets, with...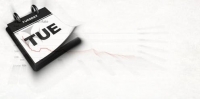 On rate-cut Tuesday, here are four reasons why the Reserve Bank shouldn't jump
May 07, 2019 03:08 am UTC| Insights & Views Central Banks
Every first Tuesday of every month but January the Reserve Bank Board meets to decide whether to adjust interest rates. It announces its decision at 2.30 pm eastern time. It ought to be an easy decision. Officially, the...