How do we save ageing Australians from the heat? Greening our cities is a good start
Mar 01, 2019 13:42 pm UTC| Insights & Views Nature
Heatwaves have killed more Australians than road accidents, fires, floods and all other natural disasters combined. Although recent research shows extreme cold is a worry in some parts of Australia, our hottest summer on...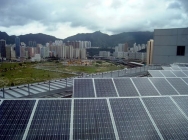 What's wrong with big solar in cities? Nothing, if it's done right
Aug 01, 2018 14:09 pm UTC| Insights & Views Economy
Many of us are familiar with developments of big solar farms in rural and regional areas. These are often welcomed as a positive sign of our transition towards a low-carbon economy. But do large-scale solar installations...