Best on ground: why Australians think sporting bodies provide strongest leadership for public good
Sep 10, 2019 20:22 pm UTC| Insights & Views Sports
Australians love sport. Whether it be record crowds at the recent Boomers v USA basketball game, or the record numbers who sign up as loyal members of our professional teams, sport plays a major role in the Australian...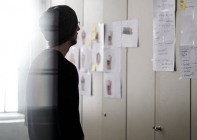 PhD completion: an evidence-based guide for students, supervisors and universities
Jul 14, 2018 11:12 am UTC| Insights & Views Science
Many students enrol in a Master or PhD postgraduate research degree, but few complete them. From 2010-2016, 437,030 domestic and international students enrolled in postgraduate research programs in Australian public...