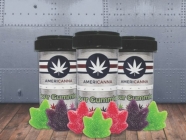 Eating weed gummies at work? Maybe not until 2028.
Jan 11, 2018 14:50 pm UTC| Insights & Views Health
A customer walks into a downtown marijuana dispensary to browse the hash menu for the perfect after-lunch pick-up. Another flicks through images in an online store, planning to purchase a selection as a hostess...