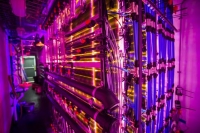 How hacking photosynthesis could fight deforestation and famine
Apr 27, 2019 06:26 am UTC| Insights & Views Science
You might not be able to stomach soybeans for breakfast, lunch and dinner, but the animals you eat do. Cultivation of the staple crop takes up an area five times the size of the UK, and 85% of that area is used for animal...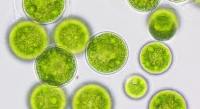 Micro solutions for a macro problem: How marine algae could help feed the world
Oct 23, 2017 15:59 pm UTC| Insights & Views
Our planet faces a growing food crisis. According to the United Nations, more than 800 million people are regularly undernourished. By 2050, an additional 2 to 3 billion new guests will join the planetary dinner...