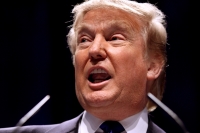 Do tax cuts stimulate the economy more than spending?
Oct 04, 2017 09:41 am UTC| Insights & Views Economy
During the presidential campaign, Donald Trump promised to boost the economy both by cutting taxes and investing more money in infrastructure. Usually, however, politicians and policymakers have favored one type of...