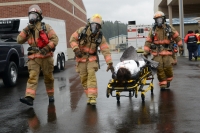 Could gene editing tools such as CRIPSR be used as a biological weapon?
Aug 31, 2017 18:04 pm UTC| Insights & Views Science
The gene editing technique CRISPR has been in the limelight after scientists reported they had used it to safely remove disease in human embryos for the first time. This follows a CRISPR craze over the last couple of...