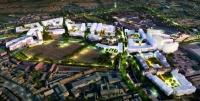 New wave of smart cities has arrived - and they're nothing like science fiction
Jul 22, 2019 13:34 pm UTC| Insights & Views Real Estate
An abandoned mine shaft beneath the town of Mansfield, England is an unlikely place to shape the future of cities. But here, researchers from the nearby University of Nottingham are planning to launch a deep farm that...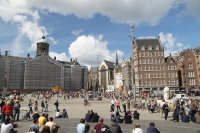 Universities have the power to create exciting, connected and inclusive cities – here's how
Aug 03, 2017 16:27 pm UTC| Insights & Views Economy
Take a walk around any city, and you will probably spot the signs of other countries and cultures. Crossing Pearse Street in Dublin, you can pop into Trinity College Dublins Science Gallery for a coffee, and browse the...