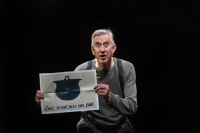 Watt questions being and perception but could have gone further
Oct 08, 2018 15:11 pm UTC| Insights & Views Life
Review: Watt, Melbourne International Arts Festival. It resembled a pot, it was almost a pot, but it was not a pot of which one could say, Pot, pot, and be comforted. It was in vain that it answered, with...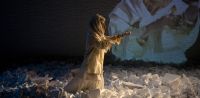 Retelling the biblical Book of Exodus through the eyes of children
Jun 02, 2017 11:48 am UTC| Insights & Views Life
The biblical Book of Exodus tells story of the children of Israel and their liberation from slavery in Egypt. Moses, who as a child is nearly killed, tries to convince the Pharoah to free the Israelites. God sends ten...