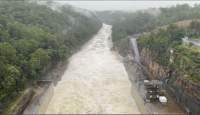 Sydney's dams may be almost full – but don't relax, because drought will come again
Jan 07, 2022 06:00 am UTC| Insights & Views
Dams serving capital cities such as Canberra, Hobart and Sydney are near full after two years of widespread rainfall. But these wet conditions wont last. Under climate change, droughts in Australia will become more...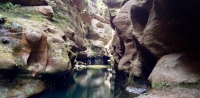 How our research is helping clean up coal-mining pollution in a World Heritage-listed river
Jun 01, 2017 14:03 pm UTC| Insights & Views Nature
The Wollangambe River in New South Wales is a unique gift of nature, flowing through the stunning Wollemi National Park, wilderness areas and the World Heritage-listed Blue Mountains. Its an adventure tourism hotspot, with...