LEDs could be harmful to health – the EU halogen ban will make it worse
Sep 10, 2018 14:09 pm UTC| Insights & Views Health
The European Union recently announced a ban on halogen light bulbs, to persuade the public to switch to LED lamps. Its unlikely to raise many eyebrows. There are, after all, lots of different lamps on the market. Some...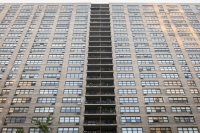 Looking at buildings can actually give people headaches – here's how
Jun 01, 2017 12:47 pm UTC| Insights & Views Health
Its three oclock youre at work, struggling to focus during the afternoon lull. You gaze out of your office window, hoping for some relief, but instead you feel a headache coming on. Flat grey concrete lines the streets,...