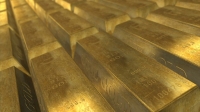 From medicine to nanotechnology: how gold quietly shapes our world
Apr 03, 2019 10:26 am UTC| Insights & Views
The periodic table of chemical elements turns 150 this year. The anniversary is a chance to shine a light on particular elements some of which seem ubiquitous but which ordinary people beyond the world of chemistry...
All roads to sustainable energy lead to the sun
May 21, 2017 13:39 pm UTC| Insights & Views
Humans consume 221 tonnes of coal, 1,066 barrels of oil, and 93,000 metric cubes of natural gas per second. These materials were wonderful for the industrial revolution that started in Britain in the 18th century and...