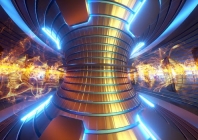 Nuclear fusion: how excited should we be?
Feb 24, 2022 20:50 pm UTC| Science
Theres been tremendous excitement about recent results from the Joint European Torus (JET) facility in the UK, hinting that the dream of nuclear fusion power is inching closer to reality. We know that fusion works it is...