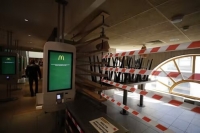 Battered but not broken: how global trade is responding to Russia's invasion of Ukraine
Mar 21, 2022 15:20 pm UTC| Economy
Russias first McDonalds store in opened in 1990, just months after the fall of the Berlin Wall. It was a potent symbol that the Cold War was ending and a great ideological wound healing. Now every McDonalds in Russia is...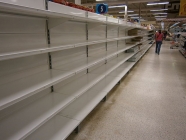 Supermarket shortages are different this time: how to respond and avoid panic
Jan 10, 2022 13:04 pm UTC| Economy
Australia has experienced plenty of supermarket shortages since the COVID pandemic began. The emerging crisis now is a bit different. In 2020 and 2021, empty shelves were due to spikes in demand, as shoppers responded...