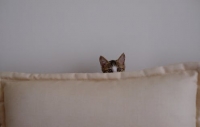 Can animals sense when an earthquake is about to happen?
Sep 24, 2021 01:16 am UTC| Science
Within minutes of Melbourne being rattled by yesterdays earthquake, my Victorian friends reported changes in the behaviour of their animals. One friend wrote on social media that her dog Harvey stood in the hallway...