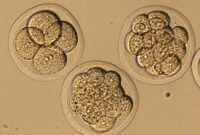 Lab–grown embryos and human–monkey hybrids: Medical marvels or ethical missteps?
Apr 23, 2021 11:52 am UTC| Science
In Aldous Huxleys 1932 novel Brave New World, people arent born from a mothers womb. Instead, embryos are grown in artificial wombs until they are brought into the world, a process called ectogenesis. In the novel,...