Who wins and who loses when platforms like Airbnb disrupt housing? And how do you regulate it?
Nov 08, 2018 16:45 pm UTC| Insights & Views Technology
Short-term letting platforms like Airbnb are changing property owners and investors views and behaviour in the Sydney and Melbourne rental markets. These changes are directly affecting housing availability in localised...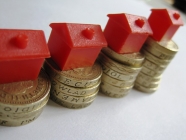 Rental insecurity: why fixed long-term leases aren't the answer
Feb 16, 2017 06:09 am UTC| Real Estate Law
The insecurity of rental housing and unsatisfactory condition of many properties are receiving much-deserved media attention following the release of a national survey of tenants. However, the stock response to the...