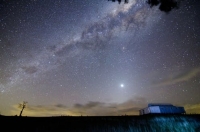 Aboriginal traditions describe the complex motions of planets, the 'wandering stars' of the sky
Aug 16, 2018 20:06 pm UTC| Insights & Views Life
Aboriginal and Torres Strait Islander readers are advised that this story may contain images and voices of people who have died. The five planets we can see by naked eye were known to the ancient Greeks as asteres...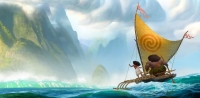 How far they'll go: Moana shows the power of Polynesian celestial navigation
Feb 15, 2017 07:54 am UTC| Science
This article contains minor spoilers. One of the greatest feats of human migration in history was the colonisation of the vast Pacific Ocean by Polynesian peoples. They achieved it thanks to their sophisticated...