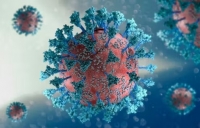 Deltacron: what scientists know so far about this new hybrid coronavirus
Mar 23, 2022 13:38 pm UTC| Health
In many countries, as restrictions lift and freedoms are restored, theres a general feeling that the pandemic is over. There is, however, still the significant concern that a dangerous new variant could emerge. This...
T-cells: the superheroes in the battle against omicron
Jan 10, 2022 13:41 pm UTC| Science
Omicron is spreading rapidly throughout the world, with experts claiming that 40% of the global population will be infected within the next two months. This sounds quite startling, but we still dont really know whether...