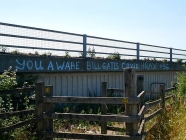 Conspiracy theories: why are they thriving in the pandemic?
Feb 02, 2021 14:00 pm UTC| Insights & Views
Weve all seen them. Those posts shared by friends of friends on Facebook, that jaw-dropping tweet you can scarcely believe was not immediately deleted. Alongside social distancing and Zoom meetings, it seems that one...