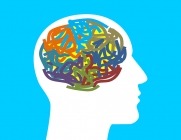 What are the characteristics of strong mental health?
May 29, 2020 14:18 pm UTC| Health
Amid the coronavirus pandemic we are being warned of a second wave of mental health problems that threatens to overrun an already weakened mental health service. As we emerge from this crisis, while some people may need...
How do you know if you're obsessed with your health?
Jan 23, 2017 06:45 am UTC| Health
Most of us worry about our health at some point. You may notice a new symptom or change in your body and become convinced its a sign of a horrible illness; a loved one might become ill and you might worry it may also...