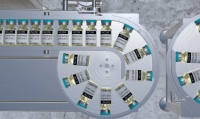 Big Pharma's COVID-19 reputation boost may not last — here's why
Jul 18, 2021 10:46 am UTC| Business
The race for developing effective COVID-19 vaccines has put the pharmaceutical industry in the spotlight. Over the past few months, the world has witnessed rapid clinical trials and approvals of several highly effective...
Biden's stance against fossil fuels didn't turn away voters in Pennsylvania and other key states
Nov 10, 2020 05:49 am UTC| Politics
The United States election results have been a nail-biter that many polls did not predict. After days of uncertainty, the votes have tipped in favour of Joe Biden, and the U.S. president-elect has since kicked off his...