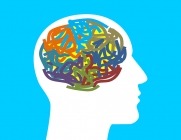 What are the characteristics of strong mental health?
May 29, 2020 14:18 pm UTC| Health
Amid the coronavirus pandemic we are being warned of a second wave of mental health problems that threatens to overrun an already weakened mental health service. As we emerge from this crisis, while some people may need...
Physical health ignored in people with mental illness
Jan 19, 2017 12:36 pm UTC| Insights & Views Life
Australians with serious mental illness are living on average for 10-32 years less than the rest of the population, mainly due to preventable and treatable diseases like diabetes. No wonder, these early, preventable deaths...