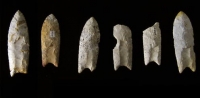 How a handful of prehistoric geniuses launched humanity's technological revolution
Jan 03, 2022 12:07 pm UTC| Insights & Views
For the first few million years of human evolution, technologies changed slowly. Some three million years ago, our ancestors were making chipped stone flakes and crude choppers. Two million years ago, hand-axes. A million...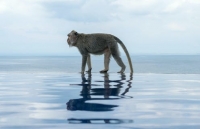 One incredible ocean crossing may have made human evolution possible
Apr 30, 2021 07:51 am UTC| Science
Humans evolved in Africa, along with chimpanzees, gorillas and monkeys. But primates themselves appear to have evolved elsewhere likely in Asia before colonising Africa. At the time, around 50 million years ago, Africa...