How ancient cultures explained comets and meteors
Aug 08, 2018 13:03 pm UTC| Insights & Views Science
Comets and meteors have fascinated the human race since they were first spotted in the night sky. But without science and space exploration to aid understanding of what these chunks of rock and ice are, ancient cultures...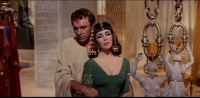 The fake news that changed the course of Roman history
Jan 13, 2017 15:35 pm UTC| Insights & Views Politics
The papers and social media are today full of claims of fake news; back and forth the accusations fly that one side of the political divide in the US has been filling the world with lies in order to discredit the other. We...