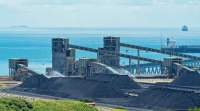 China's demand for seaborne coal is set to drop fast and far. Australia should take note.
Apr 23, 2022 08:14 am UTC| Economy
Chinas plans to boost energy security and cut carbon emissions mean this years sudden boom for Australian coal exporters is just a blip. Our new research explores the double pressures of Chinas plans to bolster energy...