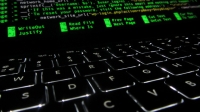 Quantum speed limit may put brakes on quantum computers
Jan 12, 2018 05:52 am UTC| Insights & Views Technology
Over the past five decades, standard computer processors have gotten increasingly faster. In recent years, however, the limits to that technology have become clear: Chip components can only get so small, and be packed only...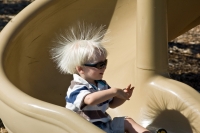 Static electricity's tiny sparks
Jan 06, 2017 04:33 am UTC| Science
Static electricity is a ubiquitous part of everyday life. Its all around us, sometimes funny and obvious, as when it makes your hair stand on end, sometimes hidden and useful, as when harnessed by the electronics in your...